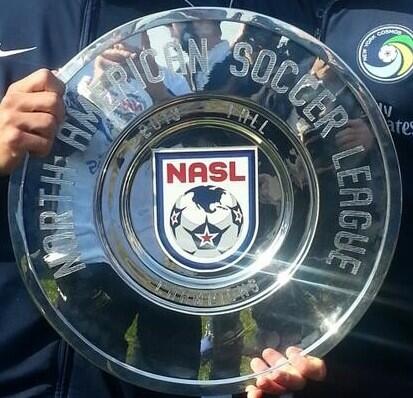 The NASL Fall Season trophy is in the hands of the New York Cosmos, whose captain Carlos Mendes was presented with the silverware by North American Soccer League Commissioner Bill Peterson on Tuesday morning.
The Cosmos secured the title and with it the open berth at NASL Soccer Bowl 2013 with a 2-1 win away to the San Antonio Scorpions on Saturday. Giovanni Savarese's team will take on the Spring Season champions the Atlanta Silverbacks at Atlanta Silverbacks Park on Saturday, November 9 at 7.30pm; live on ESPN3 and ESPN Deportes.
"Winning this trophy and the right to play for the Soccer Bowl is a magnificent achievement by the Cosmos," said Commissioner Peterson. "They had very little time to gel as a team on the field, but found an instant chemistry and lost only once on the way to winning the title."
Following soccer's time-honored tradition of handing a trophy to a team's captain, rather than an owner or coach, Peterson presented local star defender Mendes with the Fall Season silverware following the team's Tuesday morning training session.
Cosmos supporters from the Five Points were present at the ceremony and expressed pride at what their team had accomplished.
"We can't tell you how proud of you guys we are," Borough Boys member Leo Glickman said. "We are so proud of how hard you work and how you represent the city of New York."
While Cosmos Captain Carlos Mendes was also proud of his team, he knew that they have to stay focused on winning the Soccer Bowl on Nov. 9.
"We're very proud," Mendes said. "It definitely means a lot but this is just the first step. We still have two games left and we're very excited to play in the Soccer Bowl. It's been a good year and hopefully we'll end it on a good note."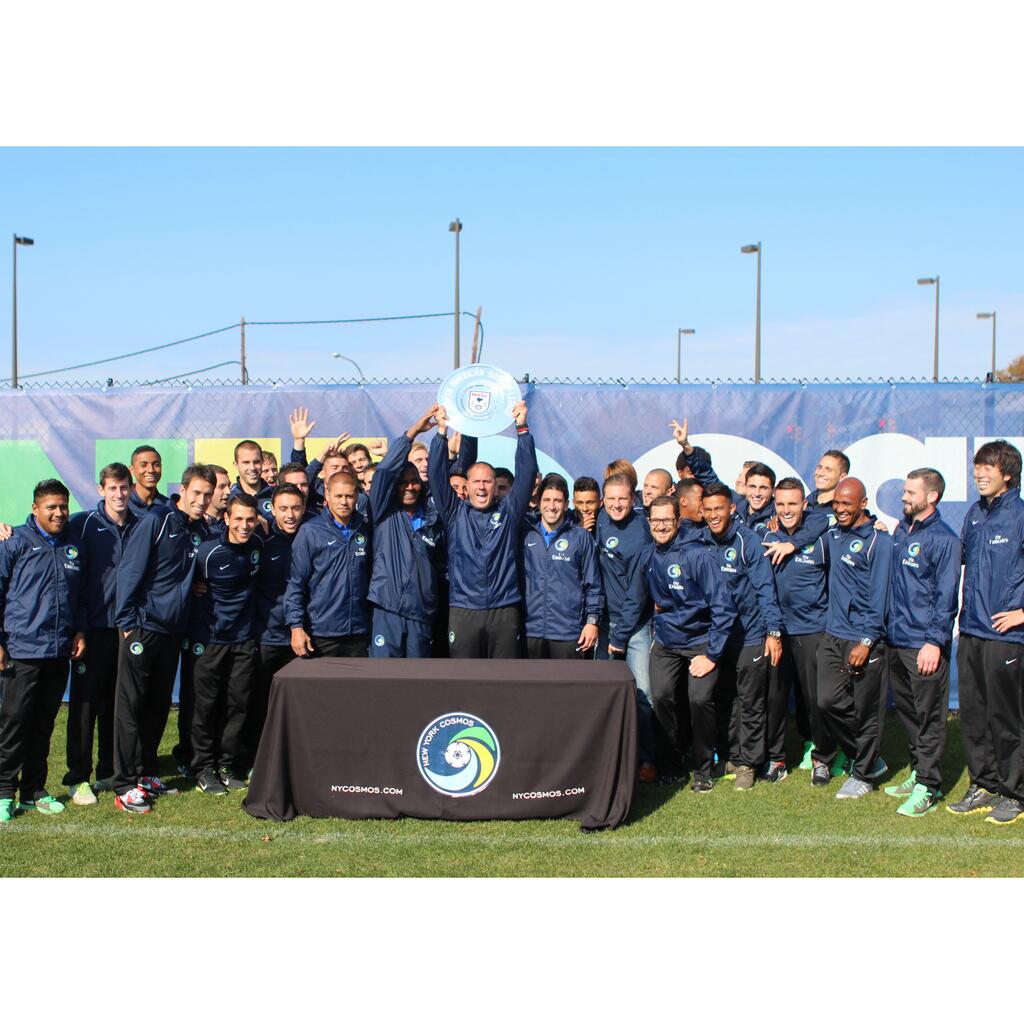 Tickets for NASL Soccer Bowl 2013 are now on general sale and can be purchased by calling 404-969-4900 or booking online at www.atlantasilverbacksfc.com. The NASL Soccer Bowl 2013 official website is now live at www.NASLSoccerBowl.com